Britney Spears Announces Gender-Neutral Fragrance Called Prerogative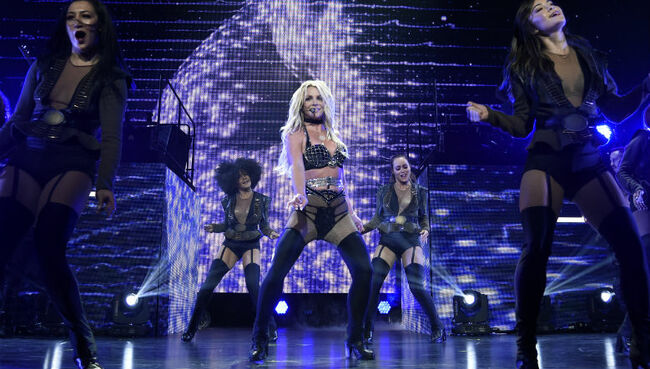 Britney Spears has decided to expand the direction of her beauty empire, launching a uni-sex scent called Prerogative, her 24th release in her long-running line of scents.
On Tuesday (July 17), Revlon made the official announcement after the pop titan's shared the video advertisement for the scent, which sees her in a sexy latex number afront several television screens. Instead of describing it as a "perfume for women" or a "cologne for men," Spears has declared that Prerogative is a "fragrance for all." As per a press release, the scene is said to offer a seductive mix of pink pepper, espresso foam, and amberwood scent. Its titled after "My Prerogative," her cover of Bobby Brown's signature hit, which was released in 2004.
Speaking with PEOPLE, the entertainer, who is currently on the road with a stripped down version of her Las Vegas residency "Piece of Me," spoke about the theme behind the release and how she works on her own confidence. "The fragrance is really good, but the name is very cool because it's empowering," she said. "It's [about saying], 'I'm going to what I want to do and be happy in that moment and not worry about what people think.' "It's [about] saying, 'This is what I'm going to do without — any judgments.'"
"You know, when someone suggests that you look pretty, you feel like after that you have project that even more. So, I feel the prettiest when I am alone, I have no makeup on and I have a book in my hand," she continued.
Prerogative will be available at Walmart stores and on walmart.com in July, and at Kohl's stores and on kohls.com in August.