Meghan Markle & Queen Elizabeth Make First Public Appearance Together
Announcing the Queen and Duchess! Queen Elizabeth and Meghan Markle made their very first joint public appearance together on Thursday (June 14) morning.
The two royals headed to northwest England in a county called Cheshire. This is 200 miles away from London. So, Queen Elizabeth and Markle took an overnight ride on the royal train to arrive. According to PEOPLE, the train -- which was designed by Queen Victoria in 1842 -- is favored among the royals because traveling on it allows them to relax while working.
This trip marks the very first occasion that Queen Elizabeth solely visited her great granddaughter-in-law on. Author of the royal biography My Husband & I, Ingrid Seward, says that the joint appearance is "happening at triple speed," as compared to the queen's first outing with Kate Middleton. "She has jumped in straightaway."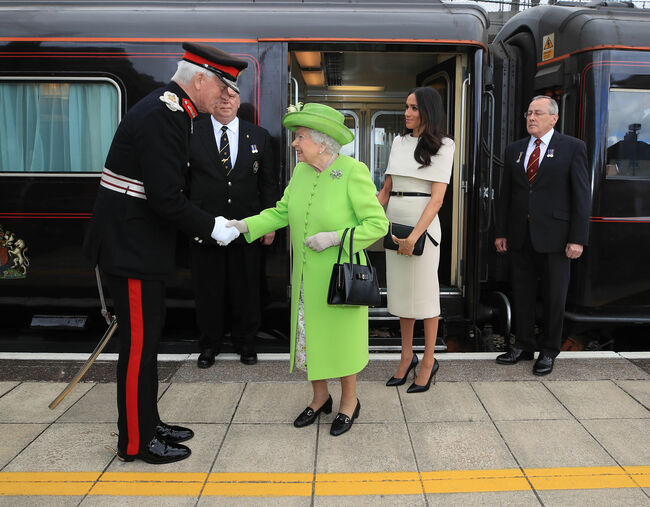 Lord Lieutenant of Cheshire, David Briggs, greeted the royals when they arrived in his hometown. "I understand it is your first trip to the north of England," Briggs asked Markle. She replied: "That's correct. I'm very happy to be here."
"First on the pair's agenda: the Mersey Gateway Bridge, where Meghan and the Queen met architects, planners and community representatives," PEOPLE reports. "They also watched a performance by local school children before Elizabeth formally opened the bridge.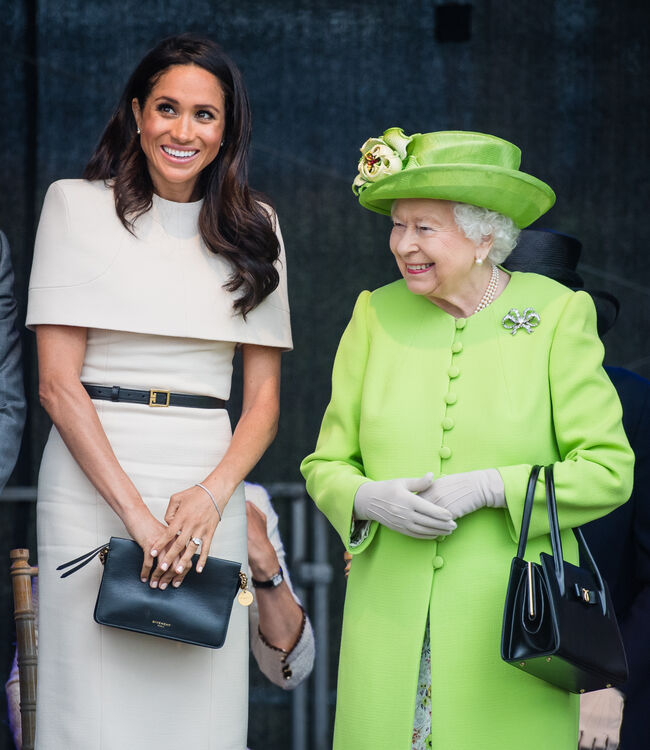 "Their next stop is the Storyhouse in nearby Chester, where they were set to meet a Syrian settlement group, watch a performance by the Fallen Angels dance company and catch a medley of songs from a current production of A Little Night Music. Their last appointment is set to be a lunch at Chester Town Hall with locals brought together by the council."
Queen Elizabeth's trip with Markle is her way of taking the new royal under her wing. "It is the way of the royal family—all part of the training and getting used to being in public life and under public scrutiny," Elizabeth's former press secretary, Charles Anson, told PEOPLE. "Showing people the ropes is a high priority for the Queen."
Photos: Getty Images

Ryan Seacrest
Ryan is quite simply one of the most influential, well-regarded, and well-known names in Hollywood. He is the quintessential Hollywood insider who always manages to have the biggest scoops and the most sought after access to top events and celebrities.
Read more