Dunkin' Donuts Saying Goodbye To The Coolatta
Dunkin Donuts has announed that they are doing away with the Coffee Coolatta after discovering that it "isn't good enough" anymore. They did research on it and decided to replace it with a more "coffee forward' tasting drink. How crazy is it that the Coolatta has been around since 1994??
Click HERE for more on this story.
Uber will totally narc on teens
Uber is trying to win back the affection of its users after a lot of backlash on social media. They have announced that they are launching a new program allowing family members to add teenagers to a "family profile". When the Uber driver drops of the teen off they will call and tell you their whereabouts within 20 minutes of dropping them off.
Click HERE for the full article
Eggplant Bacon Is A Thing
The eggplant bacon recipe in Laura Wright's new cookbook. Wright is also the author of the health food blog The First Mess. The recipe calls on the "meaty" quality of eggplant and adds a smoky maple flavor with the addition of paprika, miso, tamari and maple syrup. Sounds yummy!!
Click HERE for more on this story.
Instagram will soon censor sensitive content in your feed
IG is soon going to blur out pictures and videos that they deem too sensitive. You can still view the images but you have the additional task of tapping the post in order to see it. They started this whole idea when the whole #FreeTheNipple thing was happening.
Click HERE for more on this story.
The Birchbox of Rosé Is Here and It Delivers Magnum Bottles to Your Front Door
Sign me up!
If you're also obsessed with rosé season you're gonna want this! That there's now a subscription service that will keep you stocked up on the delicious pink wine from May to August. It's called Summer Water Societé, and it drops off three beautiful magnum bottles (think: two 750 milliliter bottles in one) of rosé, called Summer Water, on your doorstep.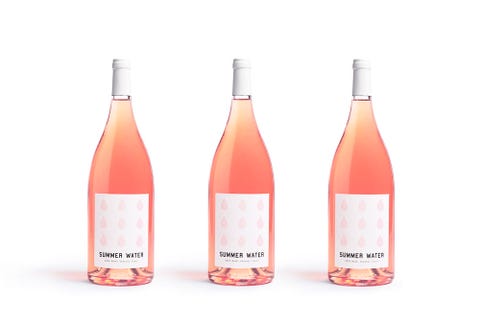 Click HERE for more on this story.
A Definitive List of All the Upcoming Disney Live-Action Remakes
Disney is rolling out a bunch of live acton remakes after the success of Beauty and The Beast. Im excited for them to make a live action movie of The Little Mermaid accept for the fact that they are changing the songs. JUST NO!
Click HERE for more on this story.

Riley
Want to know more about Riley? Get their official bio, social pages & articles on HOT 99.5!
Read more