Read Steve Harvey's strict rules for employees
People are passing this email around because it's so strict and mean and ridiculous for someone as cool as Steve Harvey to not want people to approach him during the day.
At first, I agreed. Dude, be humble. Appreciate people. They're just trying to work for you and be great.
Then I realized... nah, BLEEP THAT.
Most of us want nothing to do with anyone who is coming into our office while we're trying to get stuff done and/or get out of there. We don't want anyone's small talk BS. Unless we're the one needing a distraction, we wanna be left tf alone.
So, PREACH, STEVE!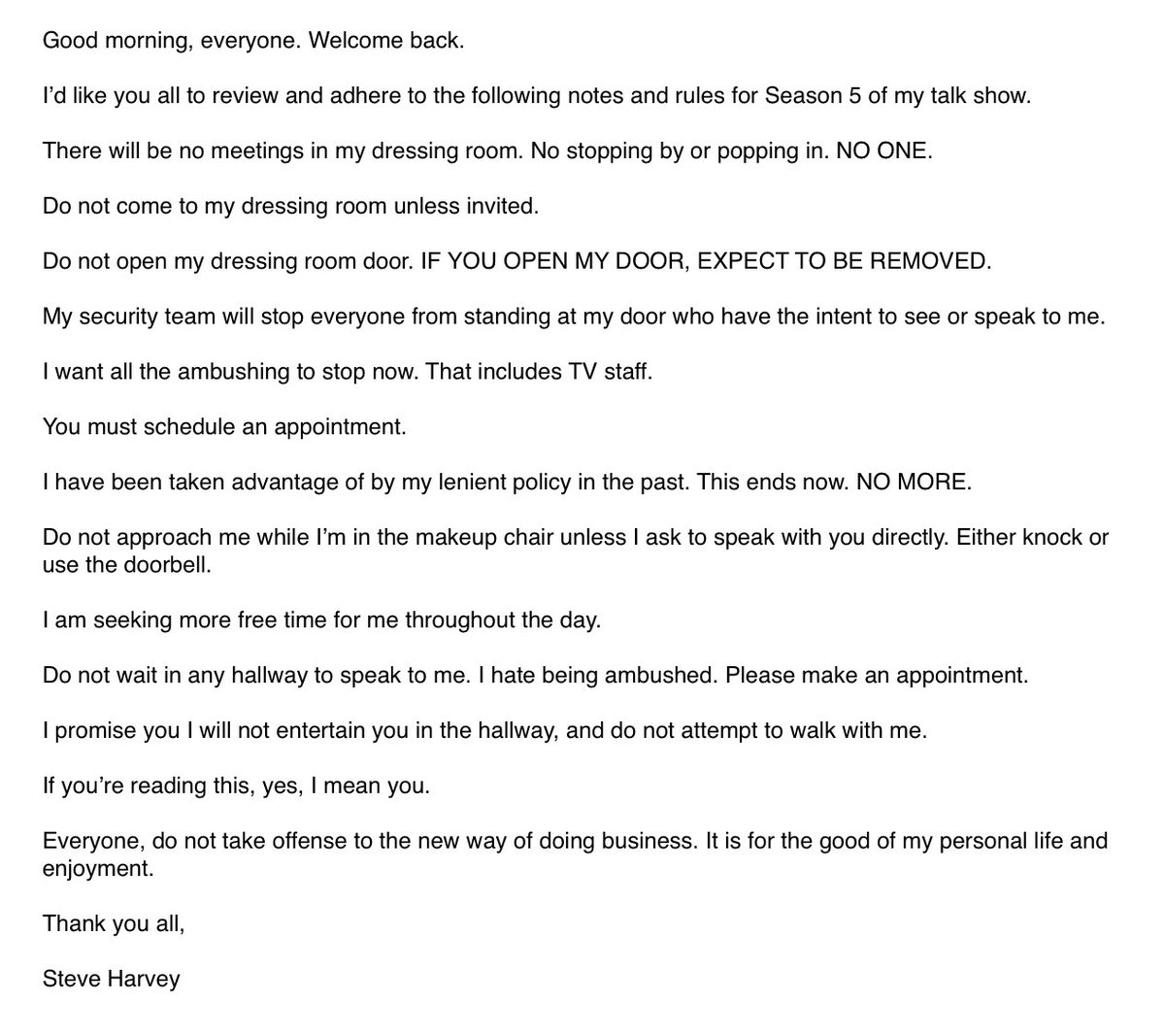 Someone made a relative letter to Twitter which is also great.

Elizabethany
Want to know more about Elizabethany? Get their official bio, social pages & articles on iHeartRadio!
Read more