New Ride for 2015! Batman: The Barf Coaster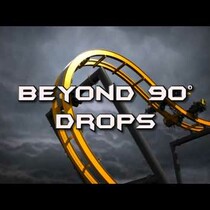 Posted August 31st, 2014 @ 1:34pm
Seriously... I don't know how anyone could keep their lunch down while riding this Batman-inspired torture device.
Coming next year to Six Flags Fiesta Texas in San Antonio (Fiesta means "party" in Spanish... but I hardly see how revisiting lunch can be a "party').
The "4D" ride features six flips and two free-fall drops... you know, to make sure your cookies spread evenly among the spectators on the ground.
Take your Dramamine...
If you think that's awesome...check out the WORLDS TALLEST/FASTEST Giga Coaster that's opening this spring at Carowinds in North Carolina!