VIDEO: Plane Passengers break out in "Circle of Life"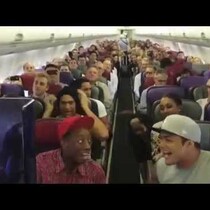 Posted April 1st, 2014 @ 8:20pm
What's a girl gotta do to be around for something like this?!
How AWESOME is it that these Australian broadway performers gave a little free performance?! And with one of the best Disney songs of all time!